Tamra Richardt Pianist Responsive Website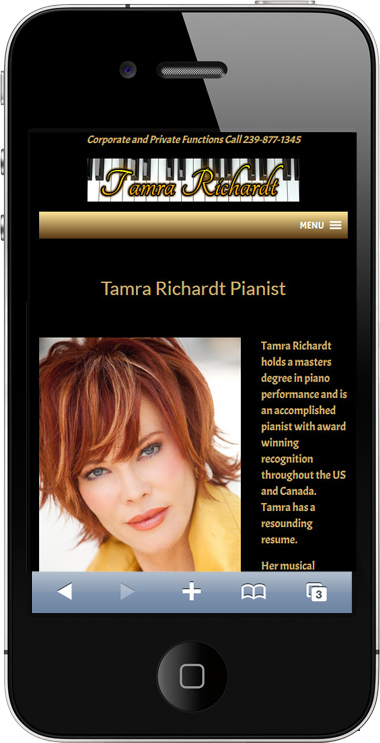 ---
Tamra Richardt holds a masters degree in piano performance and is an accomplished pianist with award winning recognition throughout the US and Canada. Tamra has a resounding resume.
Her musical abilities include expertise in multiple genres: jazz, classical, Broadway, gospel and pop. She is a sought after solo pianist, accompanist, arranger, producer, composer and instructor. Ms. Richardt is available for corporate gatherings, concerts, intimate dinner parties and special events.
Tamra has over twenty years experience in television as an on-camera talent working for some of the biggest clients in the world. Tamra has been the host and co-host of numerous television shows and recently has been the host of her own segment on the regional Fox Network.
---