We're pleased to announce iHomefinder IDX products are now available to members of Aberdeen Area Association of REALTORS® in Aberdeen, South Dakota. Members of this board serve buyers and sellers in the vicinity of Aberdeen, Mina, Groton, Ipswich, and Bath in the northeast area of South Dakota. You can explore the association's Aberdeen community links here.
Agent & Broker Resources
No matter what stage your career is in, we have IDX website, real estate CRM, and online marketing solutions to help you grow your real estate business in the Aberdeen area.
IDX Coverage Details
Learn more about our IDX service for REALTORS® of Greater Mid-Nebraska MLS.
Solutions
Learn about our real estate CRMs, map-based IDX property search, lead capture, email marketing, agent mobile app, and much more.
Agent solutions >
Team & brokerage solutions >
Grow Your Real Estate Business in Aberdeen, South Dakota
Contact us today to learn how an iHomefinder IDX account will help position you as a trusted real estate expert in the Aberdeen area!
---
Recent Articles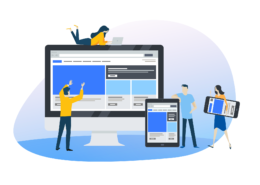 IDX For Squarespace Real Estate Websites
With a Squarespace website, it's easy to build and manage your…


https://www.ihomefinder.com/wp-content/uploads/2020/12/Squarespace-IDX.png
1333
2000


hank

https://www.ihomefinder.com/wp-content/uploads/2019/05/ihf-logo-transparent-278×76.png

hank2020-12-11 11:34:192020-12-11 11:34:19IDX For Squarespace Real Estate Websites
IDX For Wix Real Estate Websites
Wix is a popular website platform that allows you to quickly…


https://www.ihomefinder.com/wp-content/uploads/2020/12/Wix-IDX.png
1599
2000


hank

https://www.ihomefinder.com/wp-content/uploads/2019/05/ihf-logo-transparent-278×76.png

hank2020-12-10 16:18:232020-12-11 11:04:43IDX For Wix Real Estate Websites
Agent Marketing On Your Brokerage Website
Brokers with agent teams love our Broker plans for their brokerage…


https://www.ihomefinder.com/wp-content/uploads/2020/12/brokerage-website-agent-marketing.png
1250
2000


hank

https://www.ihomefinder.com/wp-content/uploads/2019/05/ihf-logo-transparent-278×76.png

hank2020-12-04 17:36:402020-12-10 17:12:03Agent Marketing On Your Brokerage Website
Home Warranty Benefits For Buyers And Sellers
Home service contracts, also referred to as home warranties in…


https://www.ihomefinder.com/wp-content/uploads/2020/11/home-warranty.png
1333
2000


hank

https://www.ihomefinder.com/wp-content/uploads/2019/05/ihf-logo-transparent-278×76.png

hank2020-11-18 17:58:052020-12-10 17:14:04Home Warranty Benefits For Buyers And Sellers
Targeting Your Audience With Property Search
Because agents often have niche markets they focus on, our accounts…


https://www.ihomefinder.com/wp-content/uploads/2020/11/targeted-audience.png
1200
2000


hank

https://www.ihomefinder.com/wp-content/uploads/2019/05/ihf-logo-transparent-278×76.png

hank2020-11-13 16:57:342020-12-10 17:20:41Targeting Your Audience With Property Search
Real Estate Video Marketing Made Easy
You may have heard you should be using videos in your online…


https://www.ihomefinder.com/wp-content/uploads/2020/11/video-marketing.png
1199
2000


hank

https://www.ihomefinder.com/wp-content/uploads/2019/05/ihf-logo-transparent-278×76.png

hank2020-11-03 16:32:422020-12-10 17:26:34Real Estate Video Marketing Made Easy
Optimize Your Website Traffic With Lead Source Tracking
Most successful businesses rely on website traffic from a variety…


https://www.ihomefinder.com/wp-content/uploads/2020/10/website-traffic.png
857
2000


hank

https://www.ihomefinder.com/wp-content/uploads/2019/05/ihf-logo-transparent-278×76.png

hank2020-10-22 17:37:382020-12-10 17:27:18Optimize Your Website Traffic With Lead Source Tracking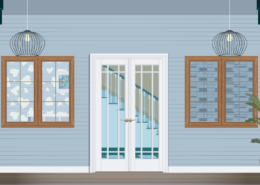 Not everyone is lucky enough to have a front porch or side porch…


https://www.ihomefinder.com/wp-content/uploads/2020/10/front-porch-scene.png
1059
2000


hank

https://www.ihomefinder.com/wp-content/uploads/2019/05/ihf-logo-transparent-278×76.png

hank2020-10-07 17:42:192020-12-10 17:29:03Front Porch Ideas
Real Estate Lead Forwarding Made Easy
With an iHomefinder account powering your real estate website,…


https://www.ihomefinder.com/wp-content/uploads/2020/10/real-estate-leads.png
1125
2000


hank

https://www.ihomefinder.com/wp-content/uploads/2019/05/ihf-logo-transparent-278×76.png

hank2020-10-02 18:25:232020-12-10 17:30:03Real Estate Lead Forwarding Made Easy
PreviousNext
Original source: https://www.ihomefinder.com/blog/idx-coverage-news/announcing-idx-service-for-aberdeen-area-association-of-realtors/